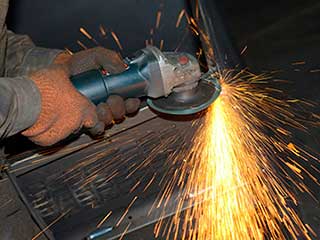 The idea of putting a fence around your home to protect it and a gate to allow access to the right people has been around for ages. Much like any other simple machine, gates are mechanical and manual. This means, that if you want to drive to work, then you would have to get out of your car at least once just so you can close the gate. This is where the automatic gate opener comes in. With it, you will be able to control the opening and closing remotely. The thing is, these machines may fail and you'll have a problem with the electric gate not closing.
The Professional Repair Service
When your opener is not functioning as well as it should, then it may be time to have the professionals provide the right gate opener repair services. A gate opener service will deal with any issue regarding the function and integrity of your gate starting with the gate itself. The opener's motor is at the heart of your automated system and it is our duty to ensure that it's functioning properly.
What We Do
If your gate requires welding, we'll do that for you – especially when it comes to hinge welding repair since it's usually the hinges that are affected because they are load bearing and their movement produces friction if not properly cleaned or lubricated. If there are other parts of the gate that need some repairs or replacement, we'll happily do that for you too. This goes the same for the electronic and mechanical parts that make up the opener.
Call our company Garage Door Repair Totowa for any problem you have with your gate!