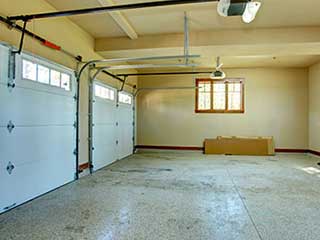 We resolve all types of issues with garage door openers simply because we are experts in the field. Our qualified technicians have the skills, expertise and experience to resolve virtually any problem from a chain making awful noises to a broken moving gear. We have tools which enable us to work with complete accuracy and with great speed as well. We have high-quality spare parts which we can use directly to resolve the problem. Waiting is eliminated from the equation, especially with our 24/7 emergency services.
Extensive offers At garage door repair Totowa, we do not discriminate on brands, models, makes and times of production. Our experts will do an equally good job with repairing a very old Chamberlain unit or a brand new LiftMaster device. We are excellently prepared for any kind of challenge that you can pose to us. We can fix any part of the opener with ease and precision to provide the best possible results. The list includes not only the belt drive or screw drive, but the circuit board, the moving gears, the safety sensors, the receiver and even the remote control. After we are done, your unit will be operating as smoothly and perfectly as you want it to.
Our Maintenance Service Covers All Types Of Openers As Well
No matter whether you have a Genie or Craftsman unit, we will take complete care of it. We will provide cleaning, inspection, testing and adjustment of the travel limits and the force.
We are proud to offer superior lubrication maintenance which can quiet even the loudest chain drive opener. If opener replacement is required, we will complete the project professionally. We will assist you with selecting the most suitable and affordable unit. We will removed the old device and install and adjust the new one. Our replacement service is particularly swift. Browse our website for more information or contact us directly.
In addition, we offer:

Bottom Seal Rubber

Oil Tempered Torsion Springs

New Opener Remote Controls

LiftMaster Chain Drive Lubrication